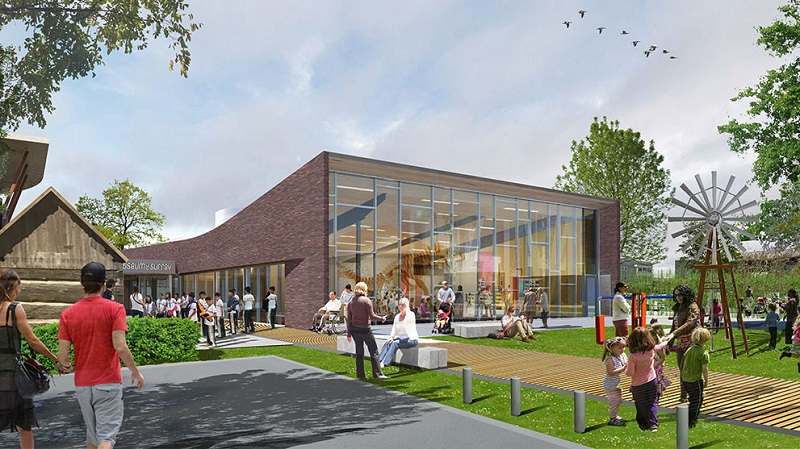 Patna is a beautiful historical places and it is the largest town in Bihar. The ancient city of Pataliputra (predecessor of modern Patna) was the capital of the Mauryan, Shunga, and Gupta Empires. And now it is capital of Bihar.
When it comes to weekend getaways from Patna There are plenty of options. Here is a list of Top 5 Popular Tourist Places to Visit near Patna for a weekend trip.
1.Gaya
The Major touristy attraction of Bihar Gaya is located 100 km from Patna. It is situated on the banks of Falgu River with rocky hills like Mangla-Gauri, Ram-Sheila and Brahmayoni on the other three sides.
Gaya is also finds its name in Ramayana and Mahabharata. Gaya is place of enlightenment a significant pilgrimage place.
Fact about Gaya
Best time to visit – Mid-September to March
Language – Magadhi, Hindi, English
Railwa Station – Gaya Railway Station
Airport – Gaya Airport
Nearby Attractions
Bodhgaya
Mahabodhi Temple
Vishnupad Temple
Barabar Caves
Magla Gauri Shrine
Dungeshwari Cave Temples
Bodhi Tree
Chinese Temple and Monastery
Bodhgaya Archaeological Museum
Muchalinda Lake
Thai Temple and Monastery
Royal Bhutan Monastery
Gaya is well connected by road and rail from Patna and other part of Bihar.
How to Reach?
By Air – Gaya has its own international airport which is connected to the major cities of India as well foreign countries.
By Rail – Gaya is well connected by Train from all the main cities of India. From there you can take a taxi or bus to the desired place.
By Road – Gaya is well connected with main cities of Bihar by road. Frequent bus services are easily available from Patna, Varanasi, Kolkata, Jamshedpur, Kanpur and many others Cities of India.
2.Nalanda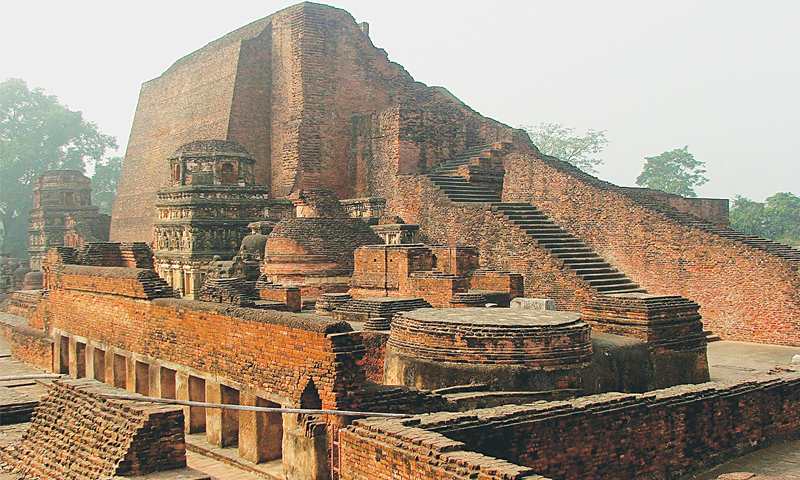 The famous touristy attraction Nalanda is located 78 km from Patna and 15km form north of Rajgir. The ancient university and Buddhist monastic centre is an important site to visit in Nalanda.
Nalanda is a major tourist attraction in Bihar. It is believed that the last and most famous Jain Tirthankara, Mahavira (the founder of the Jaina religion) spent 14 monsoon seasons here.
Even, Buddha have delivered lectures near the mango grove in Nalanda. Hieun Tsang, the famous Chinese traveller visited here and stayed for atleast two years.
It's said that Nalanda's three libraries were so extensive they burnt for six months when foreign invaders sacked the university in 1193. Now most parts of Nalanda lie in ruins but the place is still worth exploring!
Tourist Attraction
Nalanda Archaeological Museum
Xuanzang Memorial Hall
Surajpur Baragaon
Nalanda Multimedia Museum
Rajgir Dance Festival ( in October)
Silao
Fact about Nalanda
Best time to visit – February to April
Language –  Magadhi and Hindi
How to Reach?
By Road – Nalanda is well connected with Patna and main cities of Bihar by road. Frequent bus services are easily available from Patna.
By Rail – Nalanda is well connected to Patna via regular trains
3.Vaishali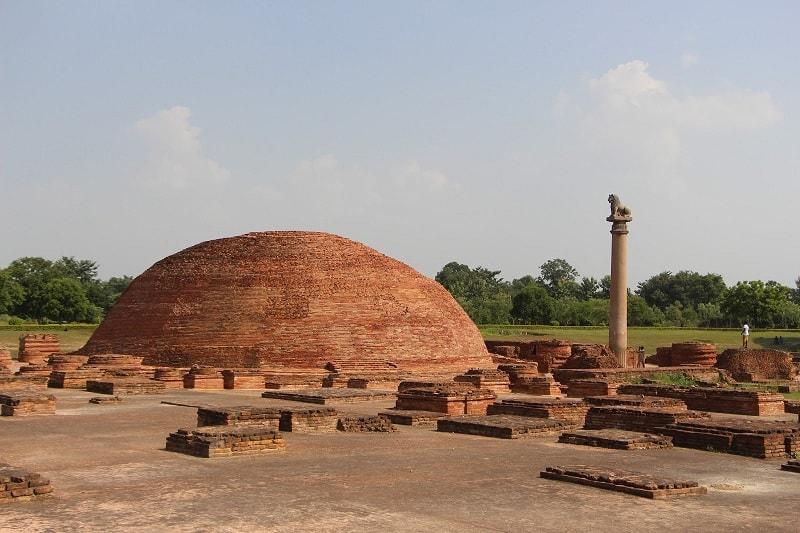 Vaishali is located 26 km from Patna. it is a small district which is also a revered Hindu, Buddhist and Jain worshipping place.
Vaisali is the city where Lord Mahavir was born. The first republic of the world, Vaishali is believed to have been named after King Vishal, from the time of Mahabharat.
It is the city where Buddha delivered his last sermon. Vaisali is surrounded by groves of mango, banana and extensive rice field.
Tourist Attraction
Relic Stupa
Kutagarasala Vihara
World Peace Pagoda
Coronation Tank
Archaeological Survey of India Museum
Kundalpur
Bawan Pokhar Temple
Raja Vishal ka Garh
Choumukhi Mahadev
How to Reach?
By Rail – No direct trains are available between Patna to Vaishali. The convenient, fastest and cheapest way to reach from Patna to Vaishali is to take a taxi from Patna to Vaishali.
By Road – The driving distance between Patna and Vaishali is 26 km.
4.Munger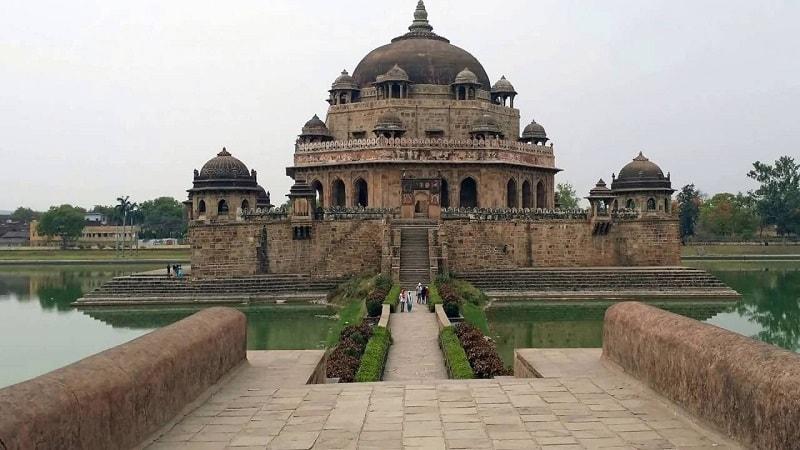 Munger is located 178 kms from Patna and it is one of the most attractive cities of Bihar. Munger has remained a historically affluent location with various culture and tradition.
The city made its presence felt all through historical times and served as the capital of Bengal under the rule of Kasim Ali Khan in 1762.
Tourist Attractions
Sri Krishna Vatika
Chandika Astahan
Pir Shah Nafah Shrine
Sita Kund
Manpatthar
Ucheswarnath
Kastaharni Ghat
Gurudwara at Piparpanti
Goenka Shivalaya
Baptist Mission
Pirpahar
Bhimbandh
Malnipahar
Kharagpur Lake
Maruk
Safiabad-Mirza
Mullah Mohammad Syed Grave
Dilwarpur
Rameshwar Kund
Rishikund
Haha Punch Kumari
Munger Fort
Sitla Mandir
Badi Durga Maa Temple
Kali Pahadi
Jai Prakash Udyan
Sita Kund
Facts about Munger
Best time to visit – December to February
Language – Maithili, Hindi
How to Reach?
By Rail – Munger does not have a Railway station
By Road – The driving distance between Patna and Munger is 178 kms
5.Rajgir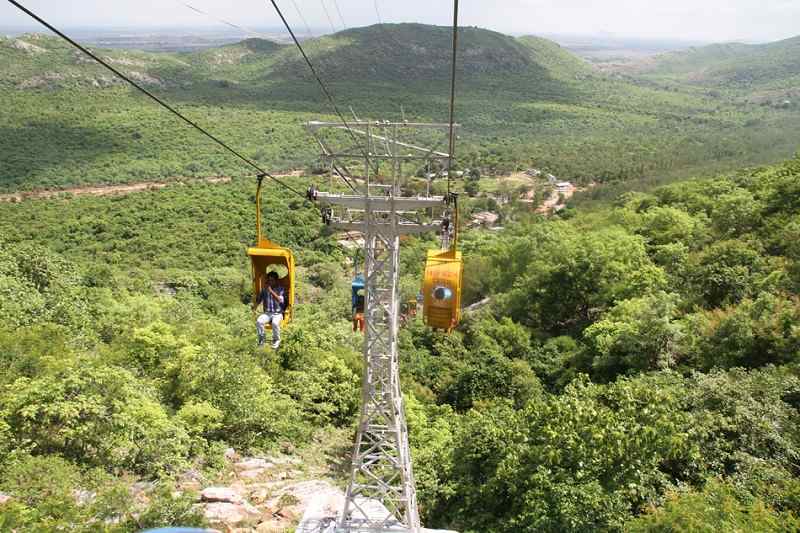 The distance between Patna and Rajgir is 85 km it is just 15 km from Nalanda. The place is located in a velley, Rajgir was the capital of Magadh Mahajanpad when Patliputra was not formed. In those days it was called Rajgrih.
Besides being a historical location, Rajgrih stands as a religious place for both Buddhism and Jainism, as this region is said to be related to both Gautama Buddha and Mahavir.
Tourist Attractions
Ajatshatru Fort
Vishwa Shanti Stupa
Bimbisara Jail
Jain Temple
Cyclopean Walls
Venu Vana
Hot springs
Facts about Rajgir
Best time to visit – October to March
Languages – Magadhi and Hindi
How to Reach?
By Rail – The minimum time a train takes to reach Rajgir from Patna is 1h 54m.
By Road – The driving distance between Rajgir and Patna is 85 km.
Whether it is about living the tradition and heritage of the Bihar and getting a glimpse of history or enjoying the culture and the mouth-watering foods, these Top 5 places near Patna will never disappoint you.
So, next time whenever you visit these Top 5 places grab your camera and click amazing pictures of these beautiful tourist attractions of Bihar. We would love to see the pictures you've clicked and your experience of these sites.
Share them with us on our Facebook page Best Picture will get a surprise Gift from Patnaclicks. Get packed and book your trip to these Top 5 places to visit near Patna with your Family and Friends right away!