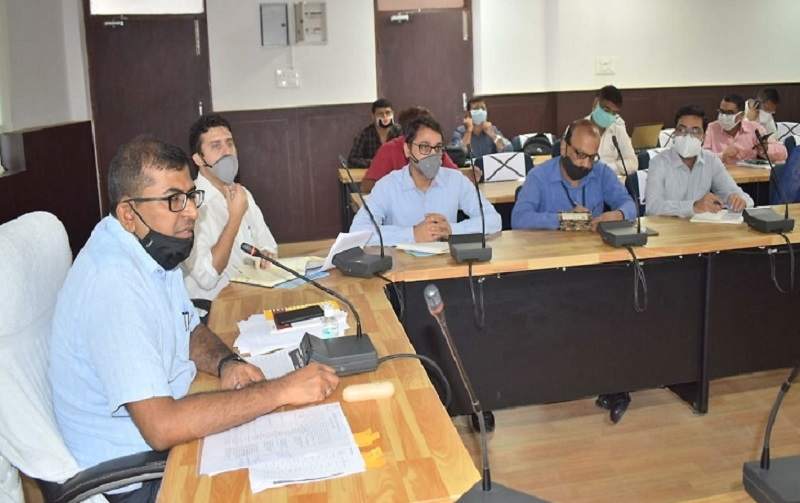 In view of increasing cases of coronavirus in Patna, District Magistrate on Wednesday issued an order for a complete lockdown of the State Capital Patna for a week- from July 10-16. The announcement came with the state witnessing a steady increase in the number of coronavirus cases being reported on a daily basis.
In Bihar 385 people tested positive for COVID-19 in Bihar on Tuesday 7 july, raising the tally to 12,525, while the death toll reached 97 with a fresh fatality.
ALSO READ: Patanjali Launches Ayurvedic Drug for COVID-19: Claims 100% Recovery
According to the order, All offices, institutions, markets etc. will remain closed and only emergency services will remain active during this lockdown, the order said.
"there is an alarming surge in COVID-19 positive cases in district of Patna in the last three weeks wherein positivity rate has also been considerably high. And whereas, the District Administration has examined the matter in detail and is convinced that the requirement for a lockdown in the following manner throughout the district is inevitable and urgent to contain the further spread of the COVID-19 within the district."
The order gives an exception to
central armed police forces
Defence
treasury
disaster management
power generation and transmission units, post offices
National Informatics Centre
Early warning Agencies
public utilities (including petroleum, CNG, LPG, PNG)
fire and emergency services
elections
District administration and Treasury
Electricity, water, sanitation
Municipal bodies for essential services like sanitation, personnel-related to water supply
The above offices should work with a minimum number of employees. and other offices may continue to work-from-home, said the order, and Offices related to judicial work will be run as per the guidelines issued by the Patna High Court administration, said the order.
ALSO READ: CBSE 10 Board Exams Cancelled, 12th Optional: Supreme Court decision
Offices of state/Union Territory governments, their autonomous bodies, Corporation, shall remain closed.
All places of worship shall be closed for the public. No religious congregation will be permitted, without any exception.