Hrithik Roshan Arrives in Patna to Meet Anand Kumar
Hrithik Roshan is on Cloud nine as his film Super 30 is riding high at the box office. The actor is greatly praised for his performance by the fans as well as critics.
The film is based on the life of mathematician Anand Kumar and his educational program Super 30 for underprivileged kids who wish to crack the IIT-entrance exam.
A source close to the Hrithik Roshan says Guru Purnima is a big day for tutors as all the students meet their teachers. Hrithik expressed his wish to meet the students on this auspicious day of Guru Purnima, as it will celebrate at Anand Kumar's house.
He will meet all the students of the Anand Kumar, and spend the day having lunch with him, and his family. The actor lived that life while shooting the film and wants to relive those memories. Visiting Patna is also his way of paying a tribute to the mathematician Anand Kumar.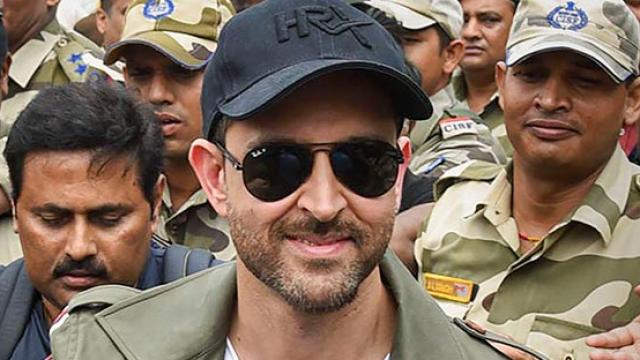 In this picture, we can see Hrithik arriving in Patna and in another picture, we can see Hrithik posing with the Super 30 teacher Anand Kumar.