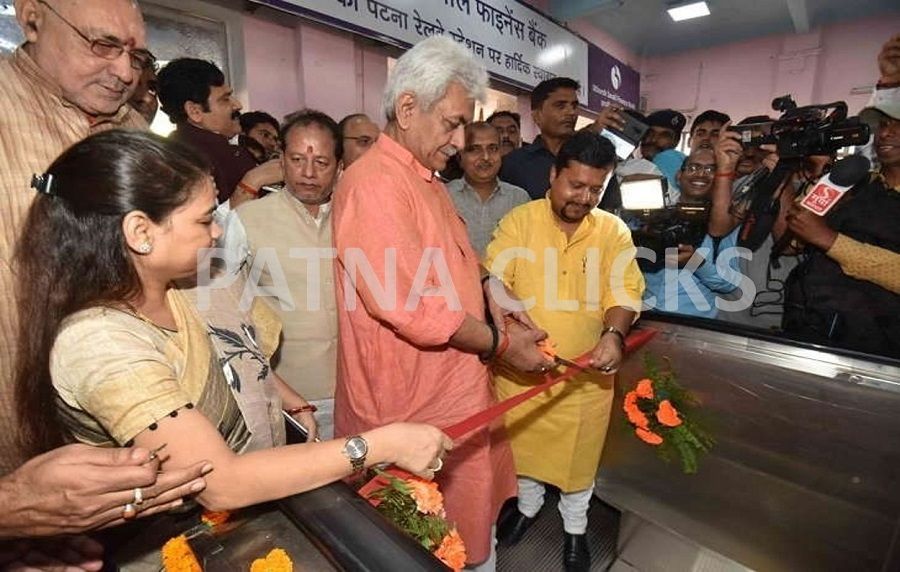 PATNA: On Monday morning, Union Railway Minister of state Manoj Sinha Inaugurated a pair of escalators on platform no: 1 at Patna Junction.
Under Danapur division of the East Central Railway, Manoj Sinha laid down the foundation for the extension of the platforms lengths. This project is likely to involve an expenditure of about Rs 4.50 Crore.
At 8:00 am, Sinha arrived at the Patna Junction to cut the ribbon in the presence of Bharitya Janta Party (BJP) leader and Central Minister Giriraj Singh, party legislator Nitin Navin and many other leaders.
Talking about the things that are completed of Indian Railways under Narendra Modi Government, Sinha said that the railway bridge in Munger was almost completed and another bridge work process was going in Mokama which is going to be finished before the deadline.
The Minister also declared that, "In the last two years, we have introduced many small and big scheme projects that are still in working process. Along with this, we are installing Wi-Fi access at small stations and adding other facilities for all the passengers".
From Patna, he arrived at Mokama where he promised to revive the abandoned Bharat Wagon Company. Later he visited Lakhisarai where he also laid the foundation stone for carrying out platform surfacing work and provision of sheds and lights at each halt between Patna and Jhajha stations of the division.
Stay updated with all the Latest Patna headlines RIGHT HER!! For more exclusive & live news updates from all around India, stay connected with PATNA CLICKS.
Top Trending Topic: Nitish Kumar Reproaches Bihar Police at Inaugural Ceremony of New Police HQ