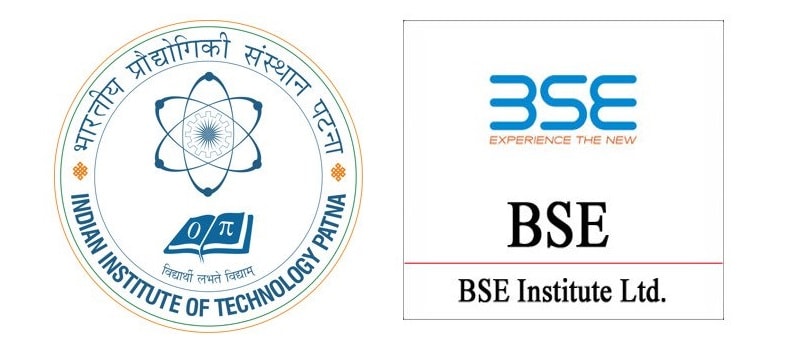 Indian Institute of Technology, Patna has signed a Memorandum of Understanding with Bombay Stock Exchange Institute (BSEI) on 5th of September 2019 to start an integrated course on Business Intelligence and Data Analytics course at IIT Patna for students and working professionals.
The Memorandum of understanding (MOU) was signed at IIT Patna campus between, managing director of BSE Institute (Ambarish Datta) and Sumanta Gupta, (associate dean of IIT Patna). The course aims to provide a world-class education to the working professionals by enhancing their fundamental knowledge and practical application.
An IIT Patna faculty member Arijit Mondol, said, "The course would develop an in-depth understanding of analytics. Key topics like data mining, visualization techniques, statistics, and machine hearing would be the focus."
Business Intelligence and Data analytics course would be the first of its kind at IIT Patna. Professionals would get certificates after the completion of the nine-month course. The course will open better career opportunities for them in the stock exchange and marketing area.
The Data Analytics course at IIT Patna will provide fundamental knowledge of business intelligence and data analytics. It will help in upgrading the skills of working professionals who have a limited scope of joining a reputed academic institution. The course will run during the weekends for a period of 9 months.
BSE Institute has a legacy of more than 144 years and it is Asia's first and the world's fastest stock exchange with the speed of six microseconds and The IIT Patna is an autonomous institute of education and research in science, engineering, and technology located at Amhara, Bihta, 35 km from Patna. It is recognized as an Institute of National Importance by the Government of India. It is one of the new IITs established by an Act of the Indian Parliament on August 6, 2008.